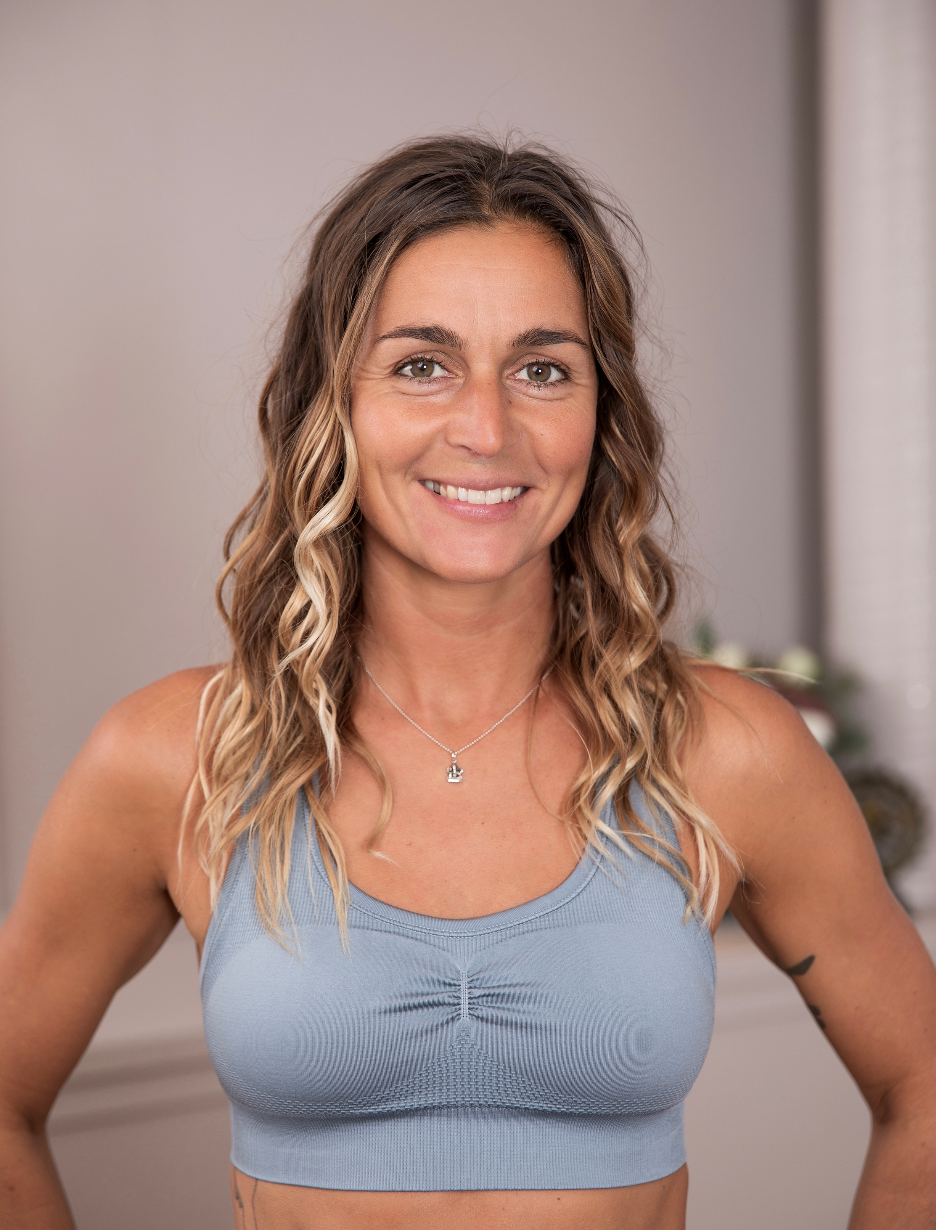 Madeleine's journey started in the south of Sweden, Malmoe where she grew up. Over the years she has been living in different places like Spain, France & Portugal due to her passion for yoga, skateboarding and surfing. But when in Sweden, Stockholm has been her base since many years.
She is one of the first female skateboarders in Sweden. Madeleine started riding in the mid 90's and has over the years competed, coached others and been a great inspiration for other girls as well as a significant role for the girl scene.
 Already as a teenager Madeleine began to take an interest in philosophizing about life, self-development, such as courses for strengthening confidence, meditation, and Qi Gong. She started with yoga in 2009, after she had experienced a big trauma that would change her life. Yoga became an important tool and resource to find her way back to a smile, inner harmony and growing stronger. Most importantly, she learned how to transform her experiences as fuel for her driving force to a meaningful existens.
She have over the years been working as an appreciated yoga teacher in studios, retreats and surf camps. Also creating hers own retreats and workshops and share her experience to inspire others.
"I believe that we all have the power within ourselves to create a meaningful life but sometimes we just need a little guidance to reach it.", says Madeleine.
Education/Experience
Certified Hatha teacher at Yogayama Teacher Training 200h (Yoga Alliance), in Stockholm/Costa Rica.
Courses in pranayama, meditation and yoga philosophy (100h). Ashtanga yoga, Acro yoga and armbalance.
She has been a mentor for students, two semesters at Yogayama Teacher training 200h.
Started Teacher Training (Advanced Course) 300h at Yogayama.
Has held yoga retreat on Bali.
Surf yoga, on Xtravel surf camp in Hossegor, France & Lapoint surf camp in Ericeira, Portugal.
Working actively with yoga, been giving regular classes at Altromondo and Yoga Shakti (Stockholm), does workshops, company yoga.
Been a host on skateboard galas several years.
Giving lecture at psyshiatry at Södertälje hospital.